It's Sketchy Saturday at WeScrap! It was my turn to create a sketch and this is what I came up with: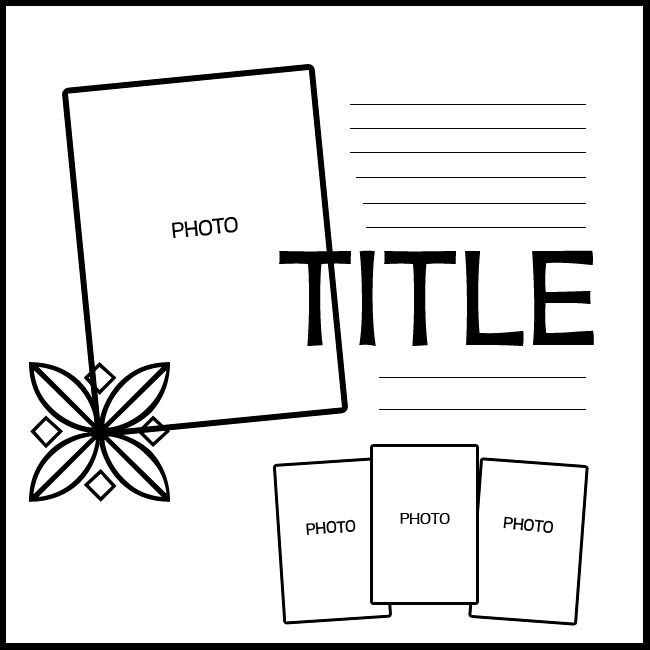 iTeam member
Allison Cope
will share her layout here in
this post
. I'm hoping to work on a sketch tonight with the January kit and will share it on Monday when the iTeam reveals their designs!
Speaking of the January kit...
WeScrap's January kit reveal has been delayed slightly due to minor technical difficulties, but it's good news for you! They're offering a 10% discount because of it - that means the kit is only $17.99 USD this month!! You can read the details here.
I will have my all of my designs to share on Monday, along with the iTeam! But here's a little sneak peek from what I've done so far:
More of these and a few other projects to follow on Monday!