Friday was a sad day in the Sykes household.
My mother-in-law, Jessie, lost her courageous battle with ovarian cancer. Another angel called to back to His service.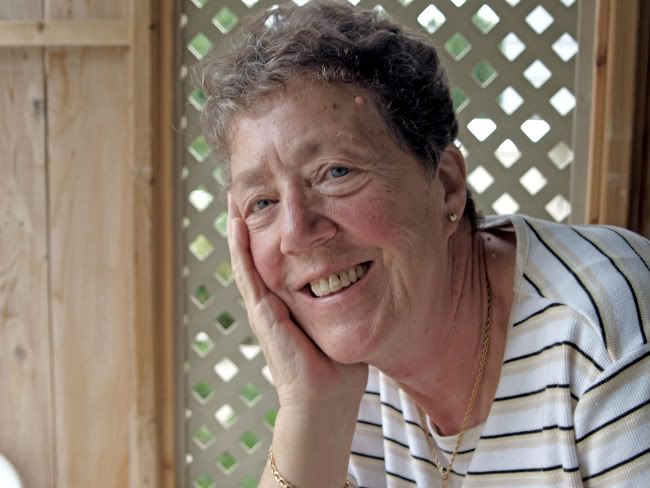 Gary and I both tied up loose ends at work, picked up the kids from camp and met back at the house for a quick packing job. Because Jessie chose to be cremated, there was no dire need for appropriate funeral attire this weekend - it was more for moral support for my father-in-law and to gather as a family to remember her.
The next few weeks will be a blur as we prepare for her memorial on the 26th. And as I remember from when my mom passed nearly 7 years ago, then the grieving really begins. Once the hullabaloo is over and the constant visits stop, once life carries on and goes back to its' routine, that's when her loss will be felt the most.
Please keep our family in your prayers tonight, so that we can find the strength to support each other and be there for my father-in-law.